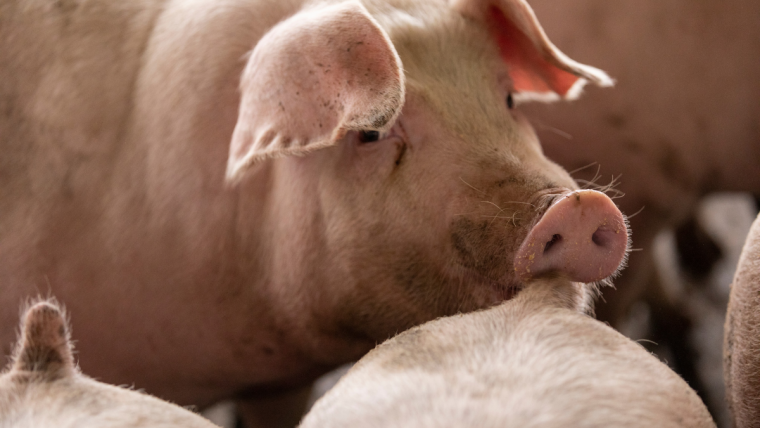 In field trials, AllBite blocks contributed to a 93% success rate in reducing or stopping tail-biting. The key is early identification and implementation of AllBite into pens where tail-biting is occurring.

Aggressive behavior in pigs — whether it is tail-, flank-, ear- or vulva-biting — is a frustrating management problem, leading to costly losses. Incidents of tail-biting, in particular, are among the top behavioral problems in gilt development units (GDUs) and grow-finish pigs that can lead to economic losses due to reductions in gain, secondary infections, death or carcass condemnations.
What are the causes of tail-biting in pigs?
Studies have shown that pigs are attracted to the taste and sight of blood, and if a pig draws blood from accidentally biting a pen-mate's tail, doing so could elicit the negative behavior in that individual pig or even spread to...