"We love KEENAN for making our cow's milk!"
"We're only just onto our 6th machine since 1991, which says a lot about the machine's durability and reliability.

I'd say we take for granted the consistent mix quality now and have been really impressed in the technological advancements.

We know exactly what's been fed every day, and with the InTouch system link with Uniform-Agri, we can match up what's going in with what's coming out. This is invaluable in us making accurate decisions to reduce costs and improve performance."
- Kevin Lawrie, Myermill Farm
The KEENAN MECHFIBER+ RANGE a change for the better
Results over the last 5 years for KEENAN first-time users have been tracked and measured using InTouch technology.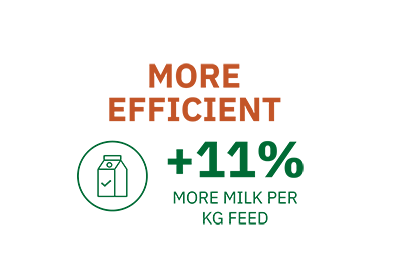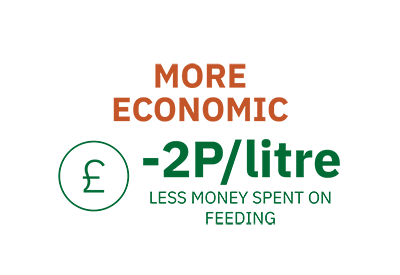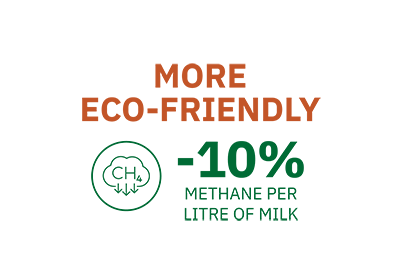 3:1 ROI
Saving 2ppl on feed perhaps sounds little, but adds up to £20,000/annum or £1,666/month on an average 1,000,000-litre herd.
Our average ROI is 3:1. So for every £500 you invest in a KEENAN system, you get £1,500 back! The numbers really do stack up.
More of what our customers say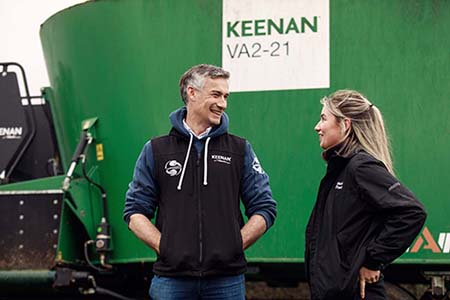 "

WE'VE A

BETTER HANDLE

ON OUR FEED

COSTS!

"

The KEENAN Vertical Auger is an easy to use machine that delivers a more open, lighter, fluffier mix. There really is a noticeable difference from our last machine. The KEENAN controller ensures total accuracy, regardless of who is feeding. The data we get in weekly reports is very useful and collating that with the daily reports gives us a very clear picture.
- Phillip Halhead
NORBROOK FARM, LANCASHIRE


KEENAN VA2-21
T: 07721 977709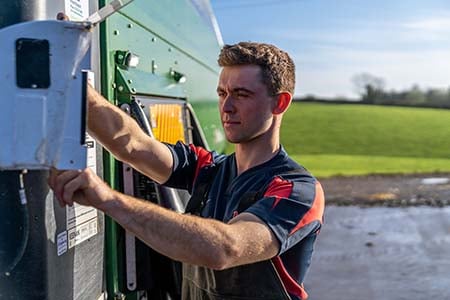 "

Our cows perform far more efficiently!

"

The reliability of service is great, along with the back up support through InTouch has been very important since buying the machine. We have seen feed conversion efficiency improve and productivity of cows has also improved. The consistency and accuracy of the mix since moving from the Strautmann is second to none. We are also saving time mixing leading to less diesel being used.
- NIALL TEWSON
CROKERS GRANGE FARM, DEVON


KEENAN MechFiber380 with InTouch
T: 07864 691226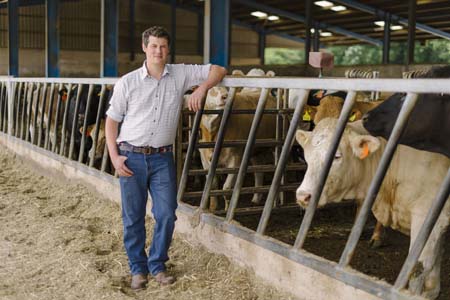 "We're finishing faster whilst feeding less!"

Cattle growth rates have increased from the improved mix quality and consistency. Cow dung is more consistent indicating a healthier rumen environment. The fuel usage has also reduced considerably with the MechFibre over the previous tub machine, and the KEENAN is much kinder on our tractor – it's no longer straining at start up with a mix or bouncing on the front of the wagon. The reduced days on farm has saved over £60,000 in feed costs alone, plus we have increased throughput.
- TOM CHANTER
GREENDALE FARM, SOMERSET
KEENAN MECHFIBER400+
T: 07864 691226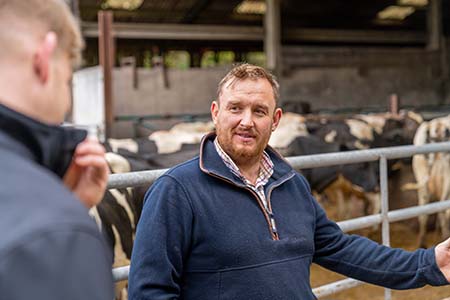 "

Mix quality and chop length is very consistent!

"

The new paddle design of the MechFiber Plus has seen our mixing times drop by 30% with much more consistent mix quality and chop length. The new machine is much easier driven on our 90hp tractor with the engine speed dropping from 1600rpm to 1400rpm (15% less) on the same mix. The larger feed-out tray makes discharge speeds on dry mixes much quicker. The InTouch system is much easier to use and there's a proactive relationship with the InTouch specialist and my nutritionist.
- GARETH ROBERTS
BACH Y CRAIG, DENBIGH


KEENAN MechFiber345+ with InTouch
T: 07786 244010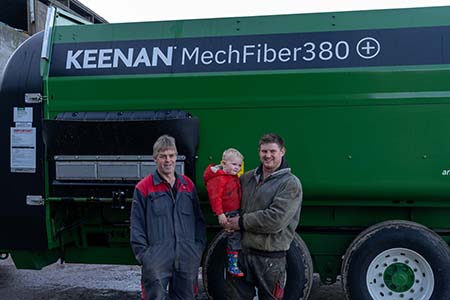 "

Our herd performance keeps getting better!

"

We have worked with KEENAN for over 20 years here at East Logan. In all those years, we have never missed a feed. We believe that the mix produced in the KEENAN MechFiber machine has a huge impact on improving herd performance and rumen health. This is backed up by the figures that we receive back from InTouch which allows us to monitor feed costs, which is hugely important in today's climate.
- MICHAEL YATES
EAST LOGAN FARM, DUMFRIES & GALLOWAY


KEENAN MechFiber380 with InTouch
T: 07712 852416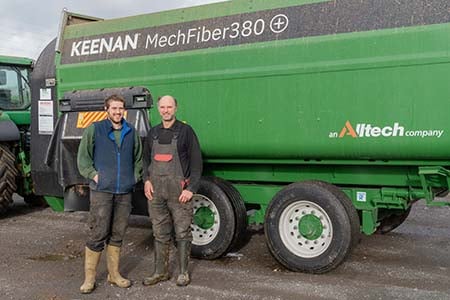 "

We've cut our mixing time by half!

"

We increased the size of our KEENAN this year to cut down on loads. The larger feeder was surprisingly easy to run and very good on diesel usage. We are saving 50% on mixing time and since we started using the new feeder mix quality has improved with this, we seen an increase in milk output also.
- COLIN POPLE
MANOR FARM, DORSET


KEENAN MechFiber380 with InTouch
T: 07864 691226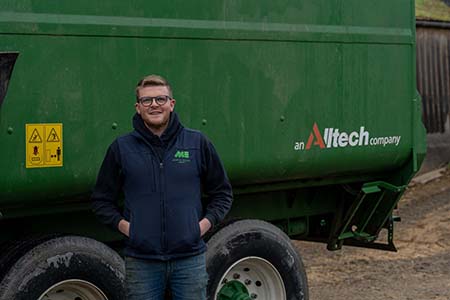 "

Our ration gives us greater returns!

"

The KEENAN mixer has been a great purchase for our business. The mix consistency is second-to-none along with the use of the KEENAN controller to help us enhance productivity and profitability. The MechFiber mixer is simple to use and versatile, particularly when including liquids to our mixes. The reliability of the machine is brilliant, and service and back up from Keith Evans is invaluable.
- JIMMY EVANS
MARTIN EVANS GROUP, PRDDBWLL MAWR


KEENAN MechFiberMF380+ with InTouch
T: 07786 244010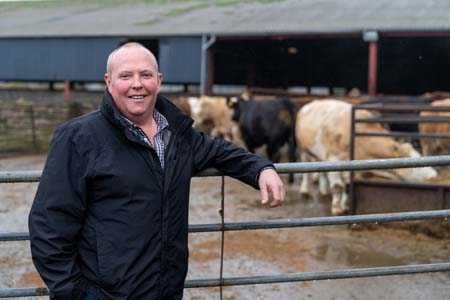 "We've enjoyed 40 years of flawless reliability!"

The mix that comes out of the paddle mixer is better than any other feeder on the market. However, the main reason we stay with KEENAN is because of the service and back-up. The reliability of the feeder, and how easy it is to maintain is a huge benefit, especially in times where labour is short and time is precious. Even on the rare occasion when there is a breakdown, KEENAN were able to get something in place the same day to make sure we've never missed a feed. It's no wonder they are still the market leaders for feed carts in the UK."
- JOHN BUCHAN
AUCHTYDORE FARM, ABERDEENSHIRE




KEENAN MechFiber380+ with InTouch




T: 07712 852416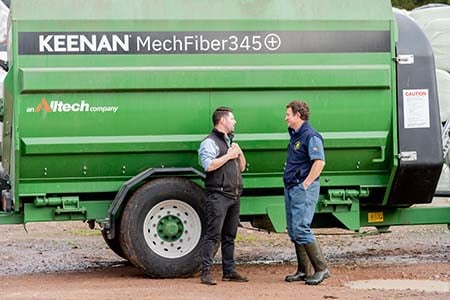 "We view our KEENAN as a margin making machine!"

We have zero regret investing in the new KEENAN MechFiber Plus machine. I don't consider it a cost to the business, but rather a mechanism to improve our margins even in the face of today's increasing costs of production. The improved blade configuration in the mixing chamber means we chop straw quicker and mix the TMR more consistently. I'd not even consider using a different brand of mixer wagon with KEENAN's reputation for delivering results reliably.
- DAVID NELSON
REDCROFT FARM, DUMFRIES & GALLOWAY




KEENAN MechFiber345+ with InTouch




T: 07712 852416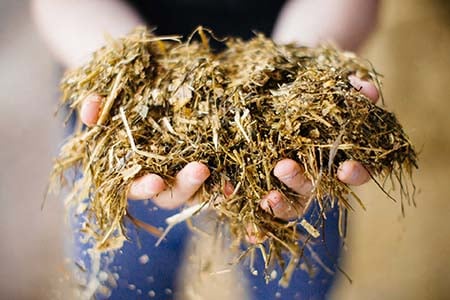 "We've not missed a feed in 11,000 days!"

We have used KEENAN mixers for over 30 years. The reliability and service back-up has always been outstanding – they even came out to us one Christmas day to keep our cows fed! This gives us great peace of mind. KEENAN have always and continue to be a valued parter to our business.

ROB METCALFE

METCALF FARMS, YORKSHIRE




KEENAN Self Propelled VA-33 with InTouch and NIR technology




T: 07721 977709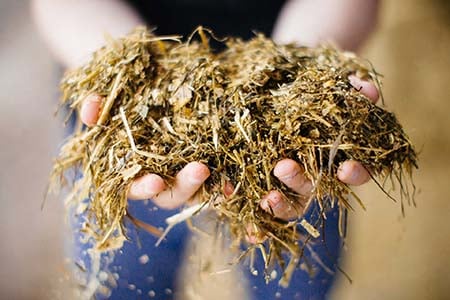 "We're getting the best mix we've ever seen!"

We've just moved to a KEENAN Self-Propelled Vertical Auger and are delighted. We saw an immediate and collosal saving in fuel which amounts to serious financial savings. The feeding operators love driving it, it's simple, easy to move and leaves the clamp face really clean. It's honestly the best mix we've ever had on the farm and our high yeilding cows are giving even more with the same amount of feed.
- TOM GEETHIN
THE GAER, POWYS
KEENAN Self Propelled VA-30 with InTouch
T: 07786 244010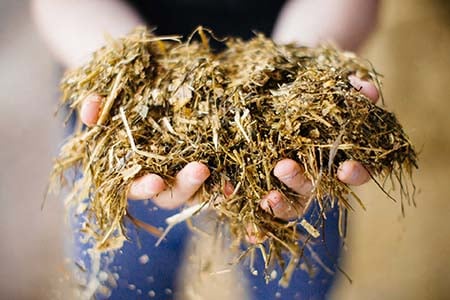 "We spend less time feeding and make more milk!"

The new MechFiber345 plus model requires less rotations and time for mixing, and also produces a more consistent mix for the cows. We've been quite surprised by the increase in figures. InTouch enables us to accurately and continuiously keep track of how our investments or changes are impacting on our bottom line.
- MESSRS STAVELEY
THROSTLENEST FARM, YORKSHIRE
KEENAN MECHFIBER345+ WITH INTOUCH
T: 07721 977709

Get in touch with your local UK KEENAN specialist
With a solid reputation for delivering results

Alistair Morton
07712 852416

North, Midlands & West England
Michael French
07721 977709

Adam Hanratty
07864 691226