See our new MechFiber+ range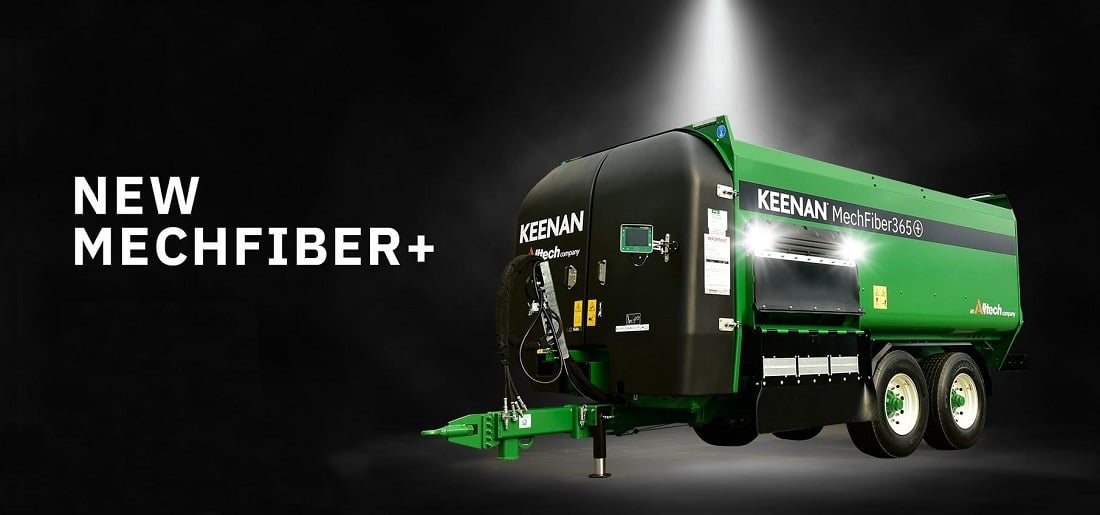 Discover the new design features of the MechFiber+ range - shown to improve mix consistency, leading to increased productivity on farms by increasing feed efficiency, lowering fuel consumption and, as a result, reducing methane emissions.
KEENAN summer sale continues!
NEW MechFiber+ models on display
Approved-used and 2nd-hand diet feeder sale

FREE InTouch nutrition advice clinics
Special offers on spare parts
There is also an opportunity to view Approved-used and 2nd-hand machines at Monaghan Farm Machinery, Nobber, Co. Meath A82 W6F9 on June 20 and 21, and Dungannon Farmers Mart, Granville Co. Tyrone, BT70 1N on June 29 and 30, 2022 after the factory open days in Borris, Co. Carlow on June 15 - 17, 2022.
Wide range of machines on offer
The range of machines on offer includes MechFiber, MechFiber+ and Vertical Auger models. Some machines are Approved-used, meaning they have gone through a meticulous 60-point check following complete refurbishment. A range of 2nd-hand machines are also available and are being offered for sale in their current condition.
How it works
Interested farmers can request a catalogue by filling out the form below or calling IRL & NI +353 (0)59 977 1200 or GB 024 7699 5694. Our dedicated team are on-hand to answer any specific questions about any model that you are interested in. More detailed technical specs, photos and videos can be sent by email, SMS or WhatsApp.
First time using a diet feeder?
No problem! We are on-hand to answer any questions that you might have in relation to using a diet feeder for the first time. Whether you are interested in buffer feeding, increasing your milk solids or improving your overall herd health, we are here to help.
KEENAN summer sales offer
We are offering the following on all new, Approved-used and 2nd-hand KEENAN diet feeders:
- Deferred payment offer into 2023*

- Special warranty terms on all machines

- New machines: 12 months

- Approved machines: 6 months

- 2nd hand machines up to 8 years: 3 months

- 1 free service (parts not included)

- 10% discount on parts bought on the day of service
KEENAN is committed to 100% customer satisfaction, meaning our established network of service engineers is always on-hand to help, ensuring farmers never miss a feed. ​
​With a range of finance plans available, as well as flexible payment options — such as deferred payment into 2023 and beyond — KEENAN is confident a suitable fit can be found for every farm situation.
*Subject to approval. Terms and conditions apply.