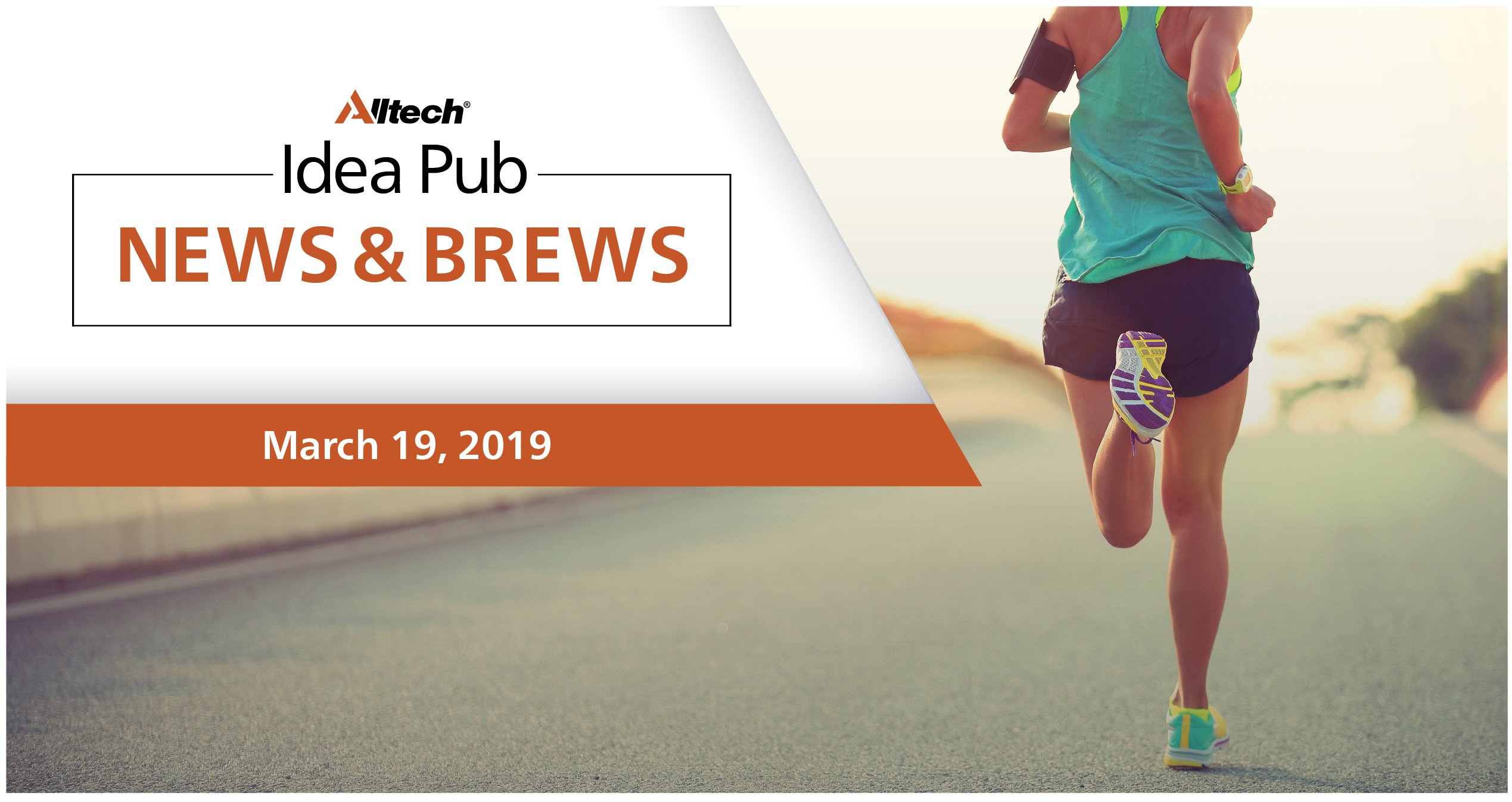 Join us for a beer from Lexington Brewing & Distilling Co. and a light bite with an exciting series of discussions dedicated to discovering new ideas. Each month, new speakers will join us to explore topics ranging from health and wellness to economic growth in Kentucky. Don't miss the chance to be part of the disruption in Kentucky.
---
Sports Supplementation: Fact, Fiction and Wishful Thinking
March 19, 2019 | 6:00 p.m. - 7:30 p.m.
Shrewsbury Hall at Town Branch Distillery, Lexington, Kentucky
Monica Fowler, Nutritionist/Registered Athletics Dietician, University of Kentucky
With millions of sports supplements on the market, how do you know which ones are right for you without risking your money or health? Empower yourself with the knowledge to choose wisely and fuel your body with the right nutrients.
---
News & Brews Registration Form
---
Mark your calendar for future Alltech Idea Pub: News & Brews events!
4/16: Owning Your Destiny: The Founder's Mentality
6/18: To be determined!