Meet our experts!
Aidan Connolly, Chief Innovation Officer & Vice President, Corporate Accounts
Aidan Connolly has been with Alltech for more than 25 years. As Alltech's chief innovation officer and vice president of corporate accounts, Connolly is responsible for the commercialization of Alltech's global research, in addition to corporate account strategy within the company. His expertise is in branding, agriculture and international marketing. Connolly is responsible for the highly anticipated Alltech Global Feed Survey, which is released annually.
---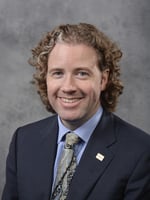 Dr. Mark Lyons, Global Vice President & Head of Greater China
Dr. Mark Lyons, global vice president and head of Greater China at Alltech, relocated to China in early 2012 as part of Alltech's focus on the Asia-Pacific region. Dr. Lyons is focused on the company's "China Now" initiative to deepen its support of the industry through research, education and strategic initiatives. He has published papers and patents in areas ranging from enzyme production to global economics and is interested in assurance of food safety and quality throughout the entire food chain.
---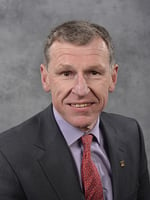 Steve Bourne, Vice President
Steve Bourne is a vice president at Alltech. Bourne has had numerous roles furthering the growth and development of Alltech internationally and additionally serves as part of the Acquisitions Group, which is responsible for communication and integration. Today, Bourne also chairs Alltech's Risk Overview Committee, the Alltech® Mycotoxin Management program, algae initiatives, the Alltech On-Farm Program and the farm assessment company Alltech E-CO2.
---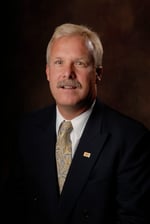 Steve Elliott, Global Director of the Equine and Mineral Divisions
Steve Elliot graduated from the University of Florida with an undergraduate degree in Animal Nutrition. He has been involved with animals his whole life, growing up on a commercial/calf and equine operation. He worked as a nutritionist/salesman for a large regional feed company prior to joining Alltech. Steve has authored and/or co-authored numerous articles and has travelled all over the world speaking about benefits of trace mineral nutrition and its impact on health and immunity.
---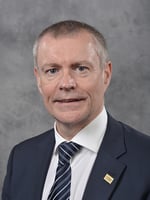 Matthew Smith, Vice President of Asia Pacific
Matthew Smith is the vice president of Asia-Pacific for Alltech. He has worked in the feed industry for more than 25 years, 19 of which have been with Alltech. In July 2011, he was promoted to the position of vice president of Asia-Pacific. This region is considered to be Alltech's fastest-growing sales market, where the brand enjoys the challenges of delivering value across the dynamics of the food chain, from farm to feed mill to retailer.
---